1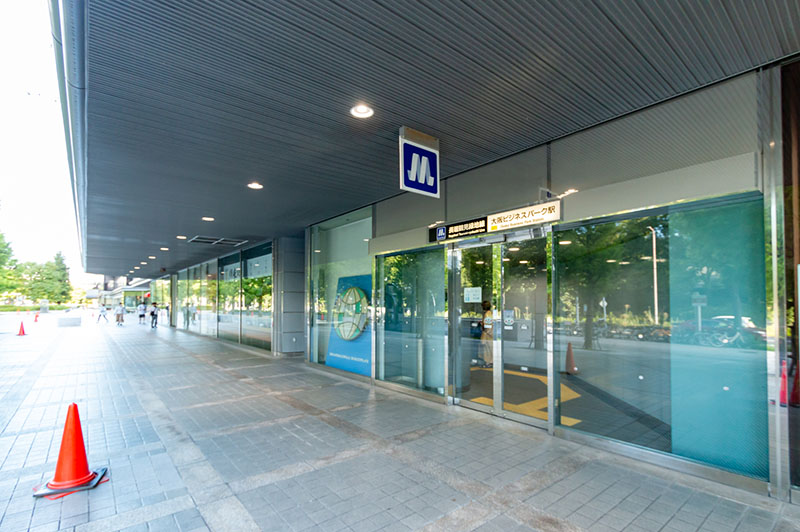 Elevator access to the ticket gates of the Osaka Business Park Station.
2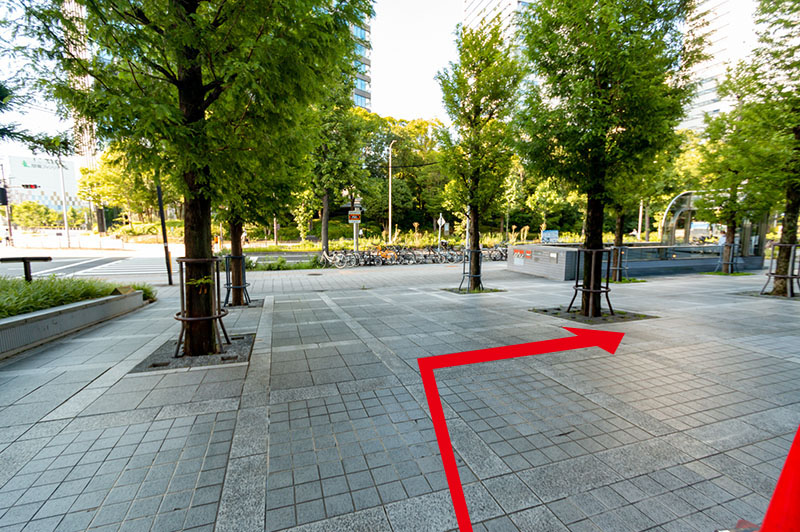 Exit the elevator and proceed to the right (east).
3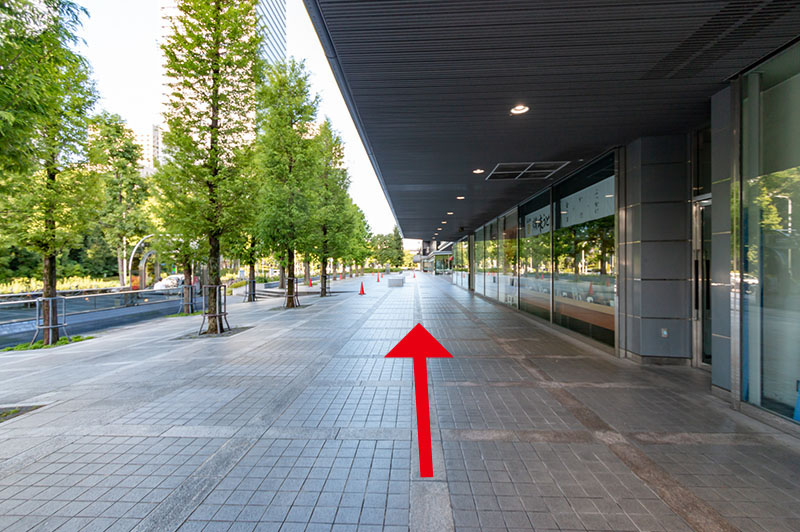 Go straight to the east.
4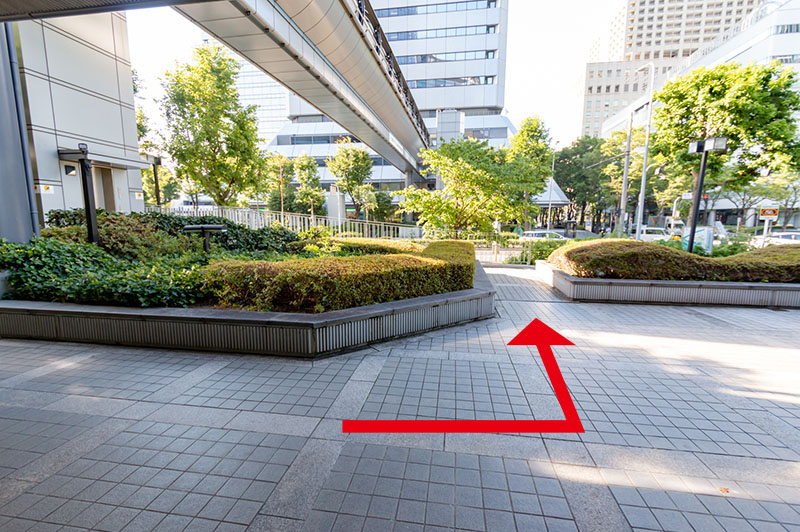 Proceed to the slope on your left.
5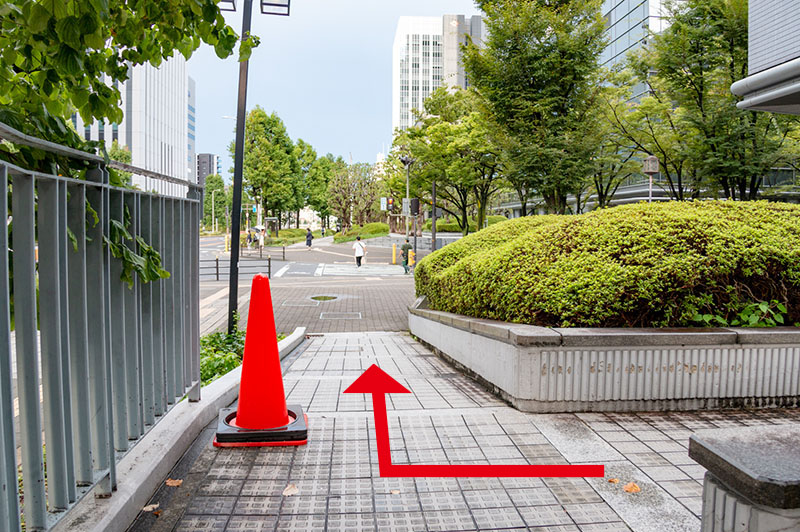 Take the slope down to the sidewalk.
6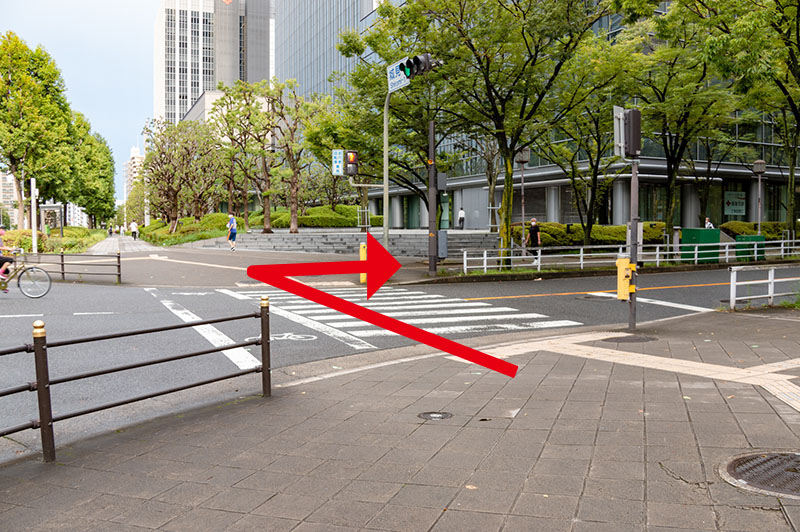 Cross the intersection (Shiromi 1) and turn right (south).
7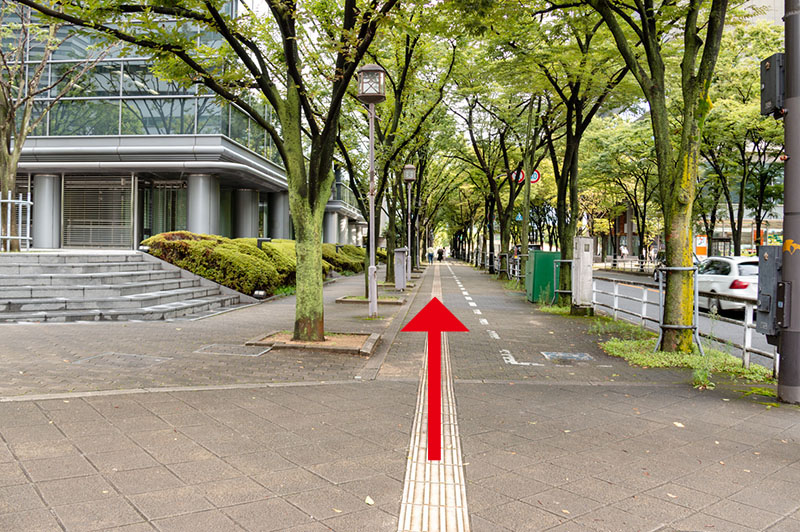 Proceed south.
8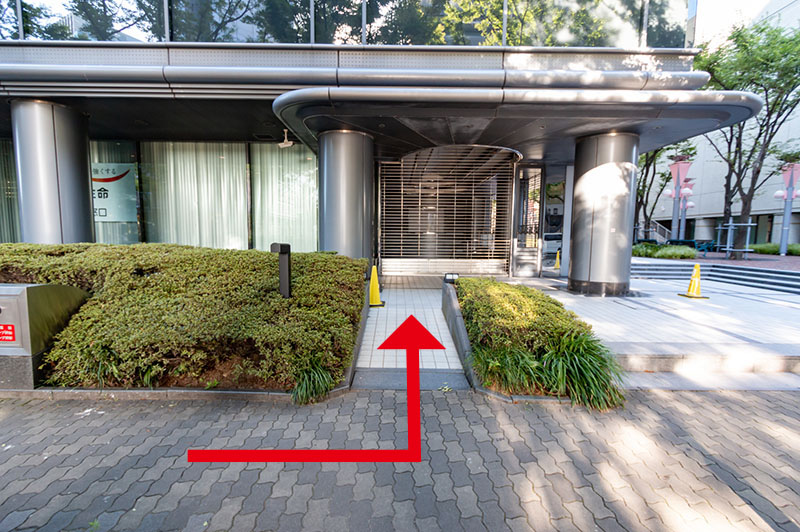 Take the short slope up on the left.
9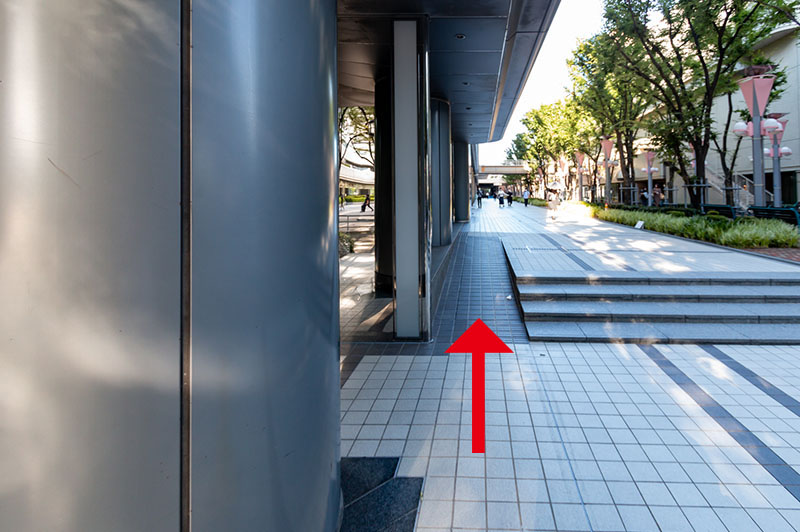 Take the other slope up and go straight along the rows of zelkova trees.
10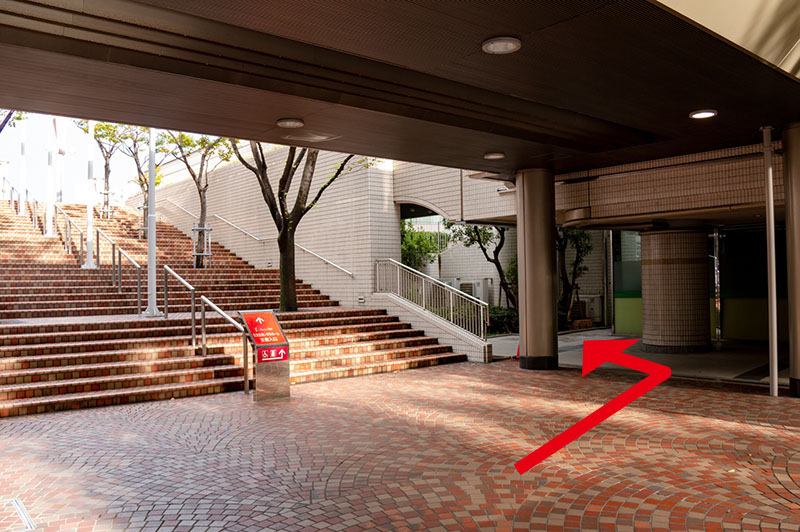 Proceed to the corridor on the right side of the stairs.
11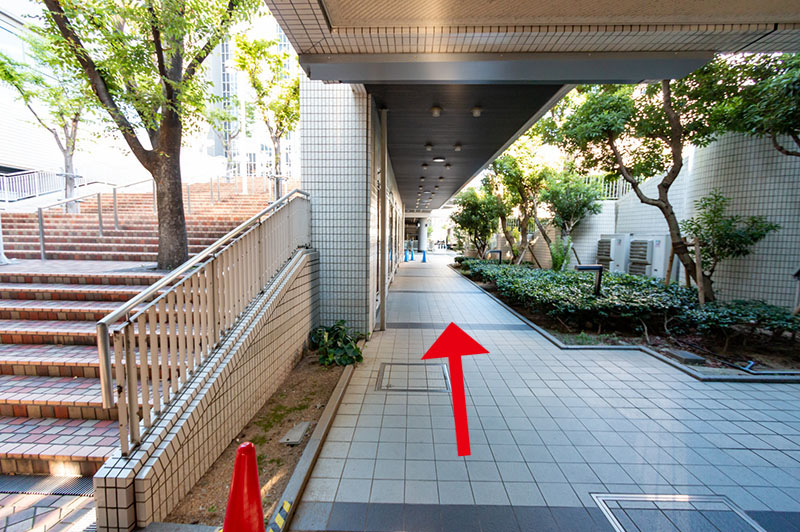 Proceed straight ahead.
12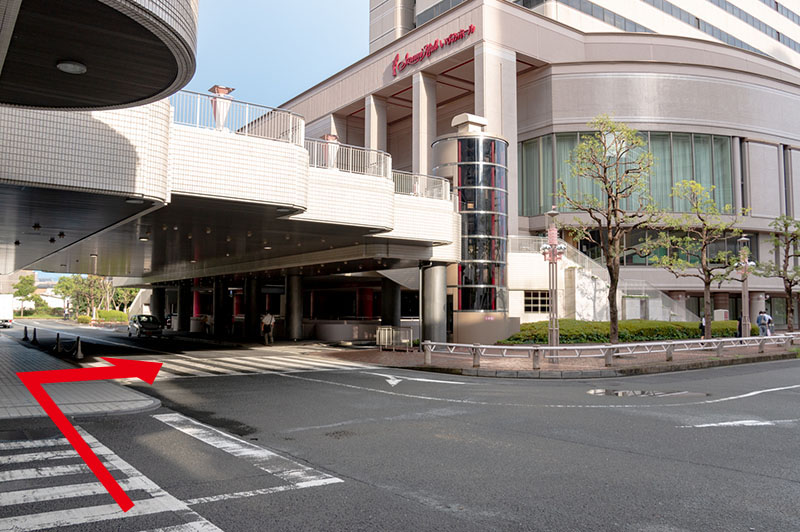 You will see the Hall on your right. Cross the crosswalk.
13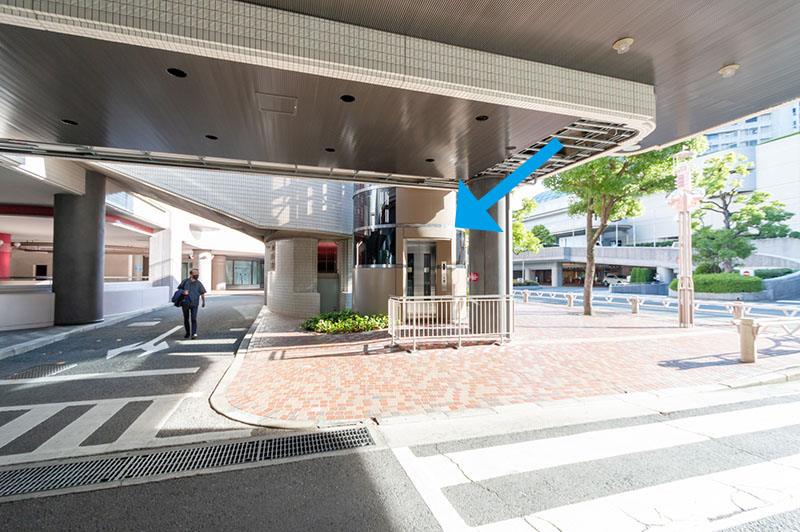 After crossing the crosswalk on the right, you will find an elevator connecting to the front of the Hall's main entrance.