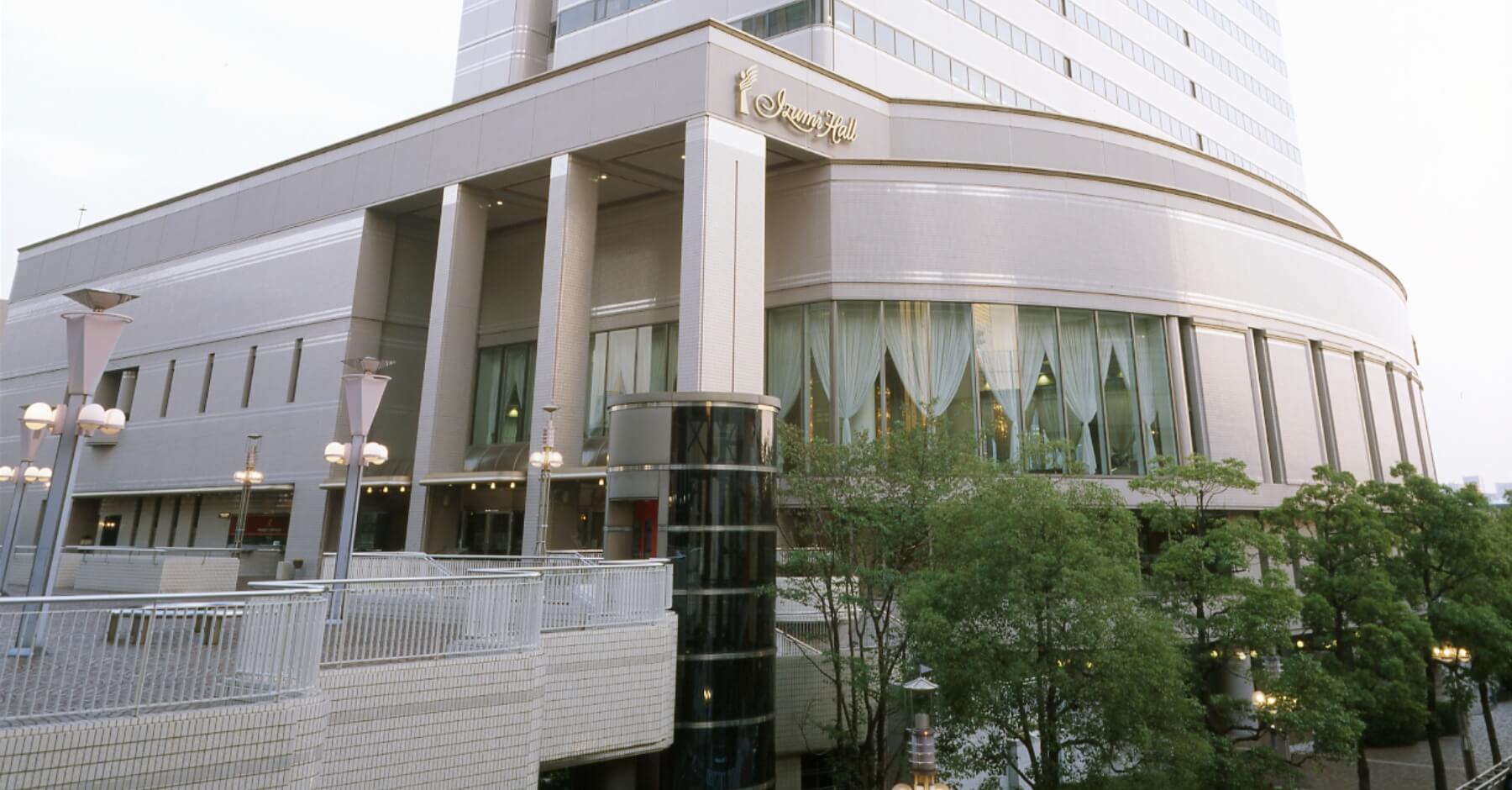 Sumitomolife Izumi Hall, which opened in April 1990, was planned and constructed by Sumitomo Life Insurance Company. It is a shoebox-type concert hall with a seating capacity of 821 that seeks to recreate the origin of the ideal sound field from the Great Hall of the Musikverein, the home of the Vienna Philharmonic Orchestra. The meticulously controlled acoustics of the ceiling, wall design, floor, chairs, and eight chandeliers provides the space with the feeling of being embraced by an "assemblage of musical instruments." The reverberation time is 1.8 to 2 seconds, which is appropriate for classical chamber music.
A sense of unity is created between the stage and audience, where you can practically feel the assembled people breathe, so the Hall is favored by world-famous artists.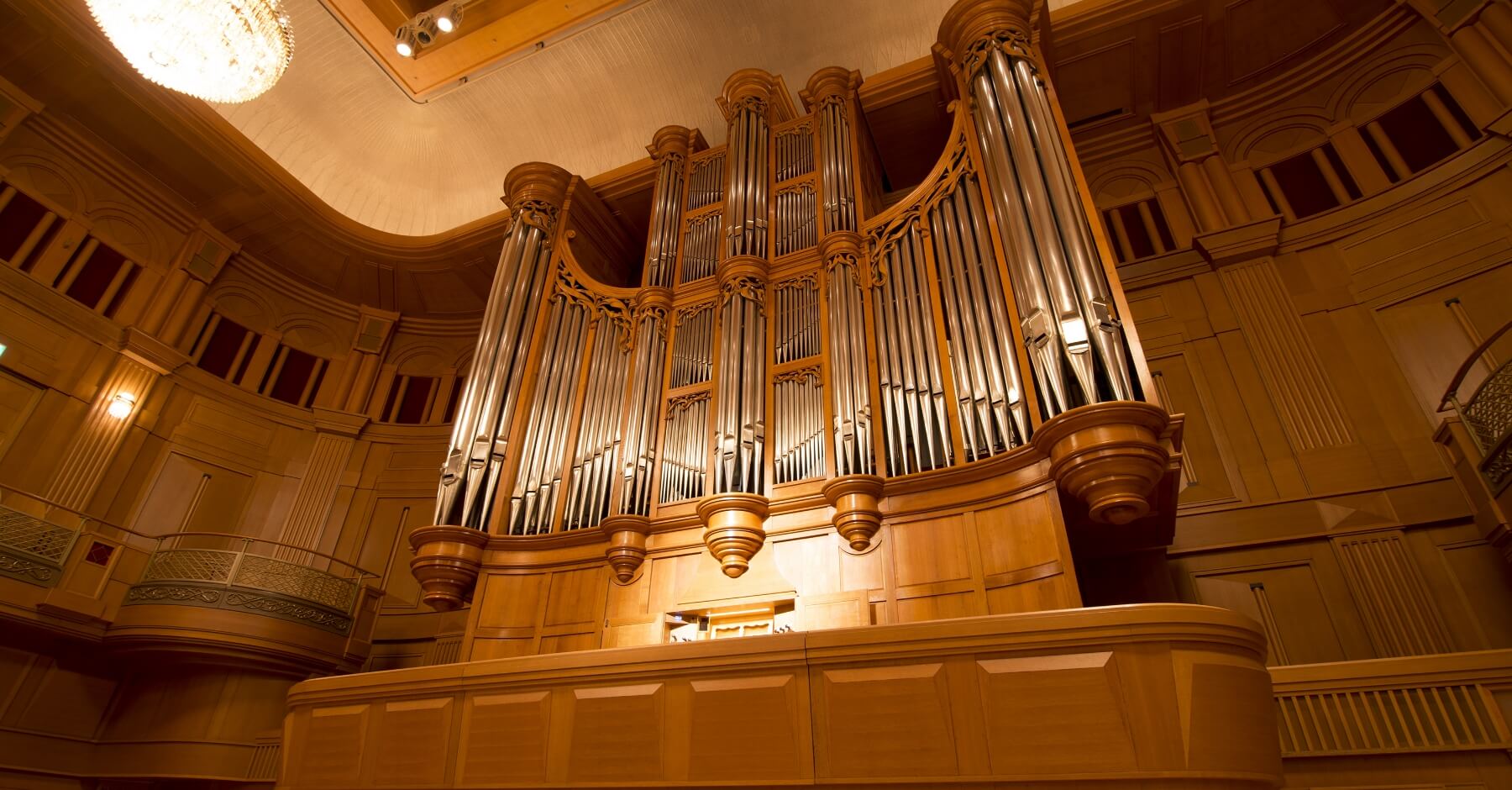 The Hall is furnished with unique instruments that cannot be found in other halls, including a pipe organ made by Koenig of France that features a bright and soft tone, and a fortepiano by Nanette Streicher from the 1820s, the era of Beethoven.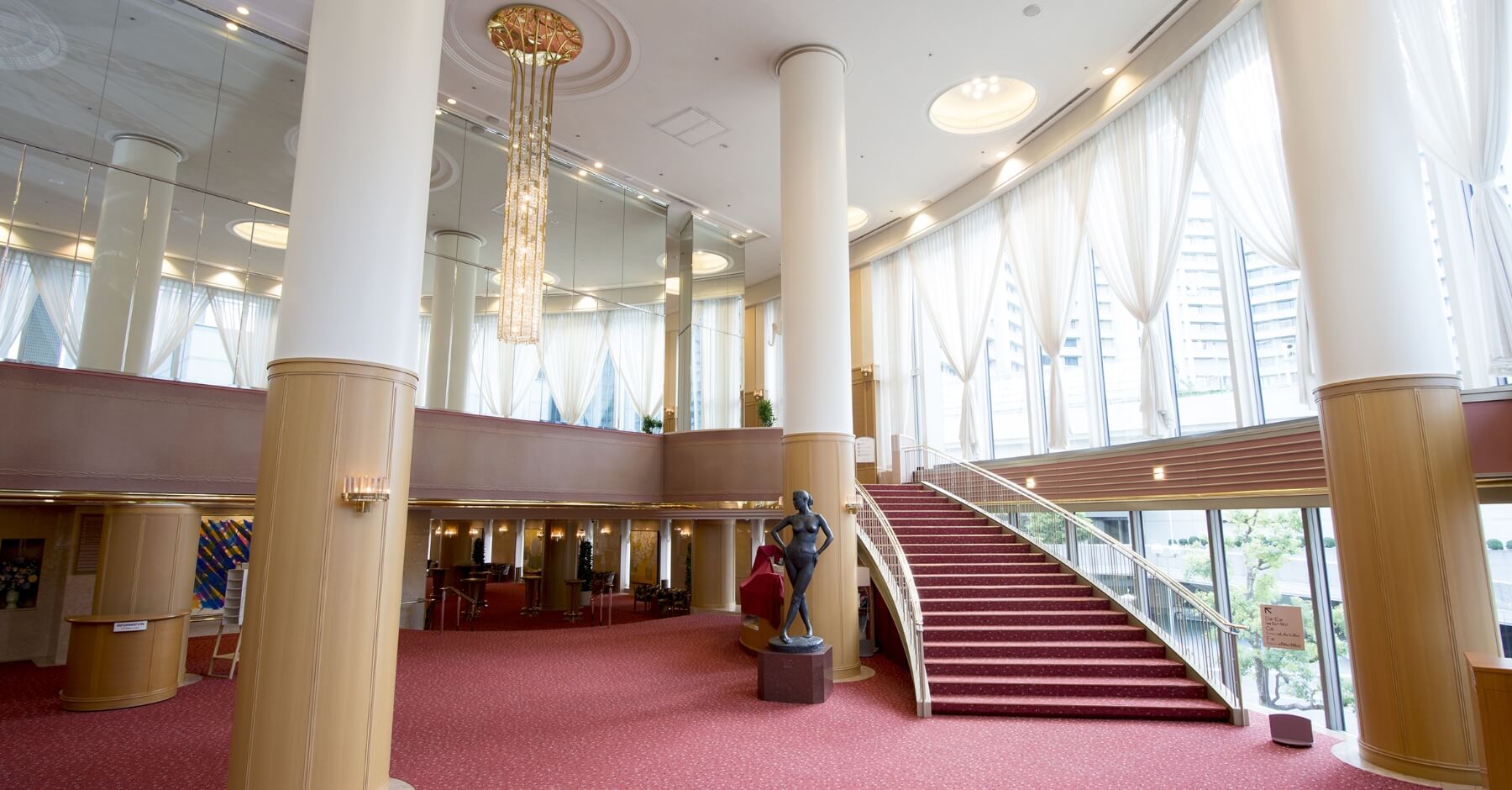 In collaboration with Tadashi Isoyama and Tomohei Hori, it produces about 30 unique concerts a year that leverage the Hall's unique characteristics as a hall with musicologists. In addition to introducing leading artists from Japan and abroad and actively featuring local performers, the Hall focuses its efforts as a center of music culture, with projects meant to familiarize everyone with classical music and train young musicians and talents.
The resident orchestra, Izumi Sinfonietta Osaka, is composed of musicians associated with the Kansai region, and presents new music for the next generation through premieres of new works and performances of modern and contemporary music.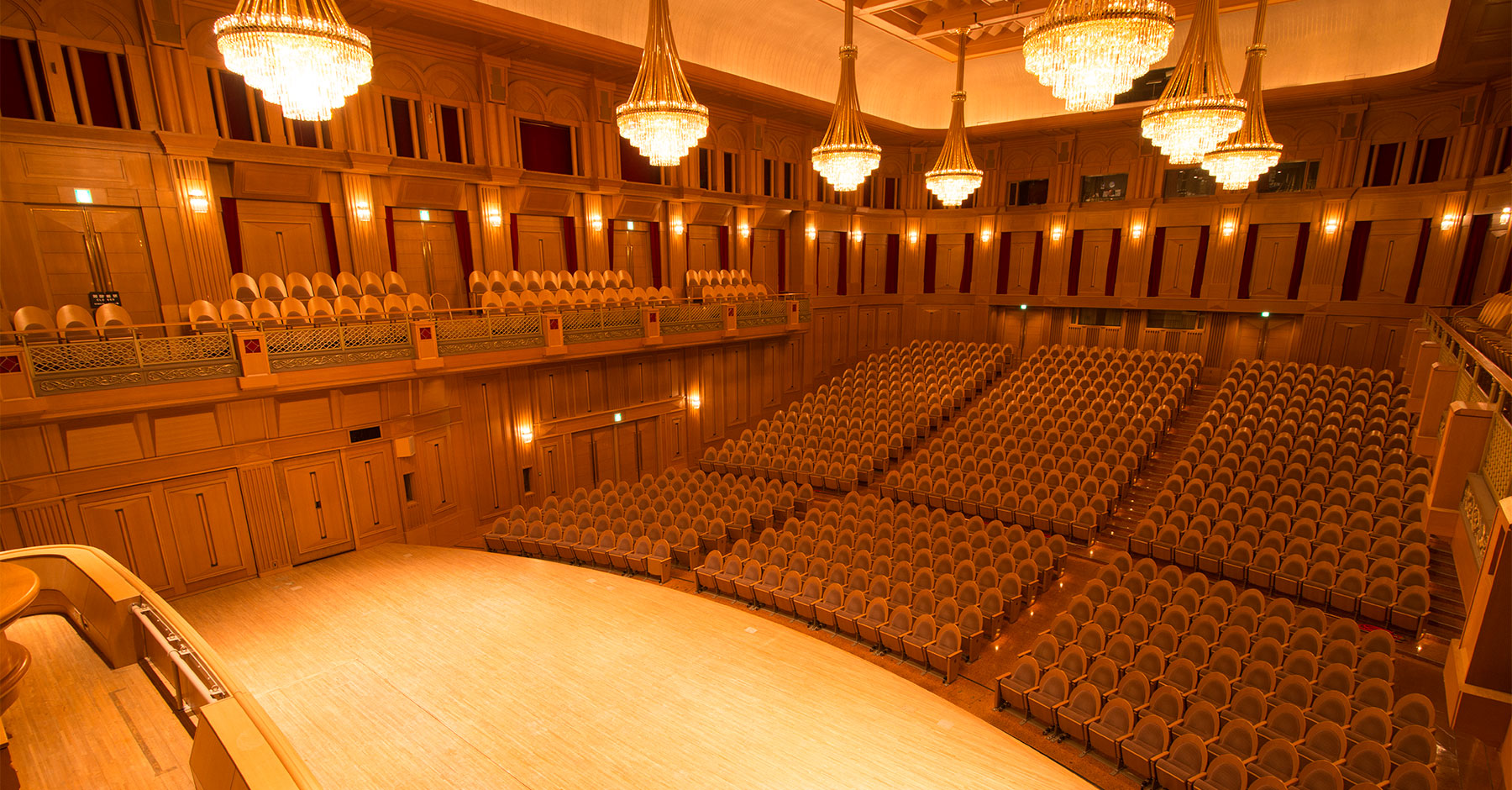 The Sumitomo Life Welfare and Culture Foundation, which operates the Hall, was established in October 1960 as the Sumitomo Life Social Welfare Foundation with a donation from Sumitomo Life Insurance Company. It became the Sumitomo Life Welfare and Culture Foundation on April 1, 2013, with the mission of contributing to social welfare and the promotion of culture.
Design
NIKKEN SEKKEI LTD, Osaka
Shape
Shoebox-type
(Width 20.5 m/Depth 35.5 m/Height 14.75 m)
Number of seats
821 seats
Reverberation time
1.8 to 2.0 seconds
(Acoustic design: NIKKEN SEKKEI LTD/Yamaha Acoustic Laboratory)
Chandelier
Motoko Ishii
Interior finishing materials
Oak from Hokkaido